Tomoko Mack-Brzozowski has been my piano teacher for over 5 years. I studied piano for most of my life and took a break to work full-time and raise a family. When I decided to return to my piano studies I knew I wanted to study with Tomoko. I knew her by reputation and I also wanted to study with a performing artist. She was my first and only choice.
Tomoko is an intuitive teacher. Every student has their own way of learning based on their experience and their ability. Tomoko can analyze what a student needs so they can learn to play piano in a way that encourages them to excel. She provides professional guidance and positive feedback, which is very important for every student, but especially beneficial for the adult piano student.
Tomoko encouraged me to attend the Polish Music Festival, an annual piano festival founded by Tomoko and her husband Kazmierez, which takes place in Naleczow, Poland every summer. The festival attracts mainly younger students, many of whom are in college-level music programs, or are very serious students. Many of the students also play a concerto with the Lublin Orchestra. The fact that Tomoko thought me capable enough to join these younger, very talented students was very flattering, but also speaks to her excellent teaching. She is very devoted and expects excellence which, as her student, I always try to attain.
Tomoko provides opportunities for her adult students to perform. I have played at several student concerts at the Steinway Gallery, where Tomoko is the Artistic Director. These experiences have been instrumental in boosting my confidence as a pianist and a performer. Tomoko encourages all of her students to attend concerts. Younger students are also encouraged to participate in adjudications where they can receive constructive criticism on their performances.
Tomoko is a teacher's teacher. Adult teachers study with Tomoko to enhance their own performance and teaching skills. She coaches duettists and piano quartets, creating memorable performances. I strongly recommend any serious student of music to study with Tomoko.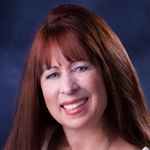 I have been a student of Tomoko Mack for about seven years. During that time, Tomoko has taught me not just to play the piano, but to perform with expression and feeling. Tomoko has patiently encouraged me to perform songs that I never believed I could play when I heard them for the first time. Tomoko has also taught me to appreciate and understand music and the theory behind it. I have even started writing my own music with the skills she has given me.